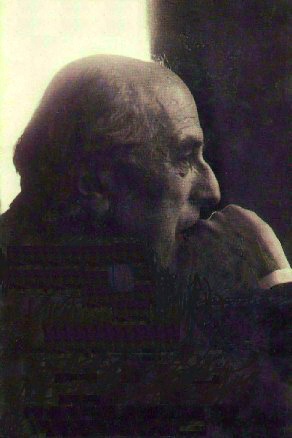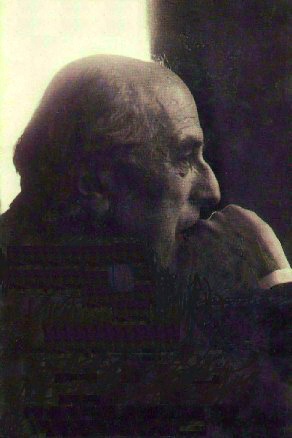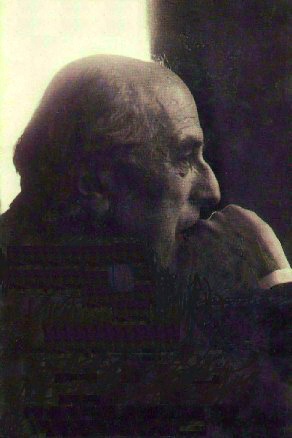 Section 2

THE NEED FOR A COMPLETE SEPARATION
The first main condition of apprehending the two realities clearly is that of separating them completely from each other. This condition is in fact so important that clear thinking is made easier if we talk of two realities; even though we consider them only as the two aspects of one primary reality, for we have to transform these two aspects into independent entities and to make them complete in themselves.
We can see now why this condition, which we have had to stress again and again, is so essential. The difference between the two realities is not the only reason for it; indeed they can both be described by the same set of terms. But it is just because we have to use the same concepts to describe both realities, so that several of the concepts we have used recur in the description of both, that we must separate them completely. For the same concepts have a different meaning in each of the two realities; they lead us in opposite directions and must be used in different contexts; to apply them properly, therefore, we have to think in two different ways, which requires a complete division of reality. Otherwise the concepts themselves would become contradictory and could not be used properly at all.
Let us take, for instance, the concepts form and content. In external reality, both form and content must be understood in a purely formal way. All the concepts we need to describe the external form of an event such as the falling of a stone—its shape, weight, consistency, and the concepts of distance, motion, speed and time—can be applied to any similar event; they must be emptied of any special content so that they can enable us to formulate a general law. The explanation, it is true always assumes the existence of an unknown content, but the names we thus give to the different causes and forces are again purely formal; they replace the content by concepts which can again be applied on many occasions. It seems to us that we try to penetrate the external form which we first apprehend, and to find the content which is hidden; every new theory seems to lead deeper inside. But experience shows that the content is only being pushed further back; we must again and again suppress it for the sake of the form. Our endeavours are, in fact, directed towards grasping the form alone; we must try to get away from the content as far as possible.
In internal reality, we start from the content, and thus even the form loses its purely formal character. The experience of the content enables us to understand how the form is connected with it; one special form?a particular deed, a meeting with some person, and impression of a picture—becomes the expression or effect of one special experience of the content. The form, therefore, is no longer an abstraction; as the experience of the content must always be a new one—that is a unique event—the form can no longer be applied to many events, but is clearly linked with its content. It becomes, so to speak, an organic form; we see how it develops, why it takes the special shape which it has, and we see that the relationships between its different parts conform to certain aspects or qualities of the content. The content, also, cannot be apprehended in a formal way at all; since it becomes accessible in our lives, no abstraction or simplification can do justice to our real experience. It is true that the process of our apprehension once again appears different to us, for the content is experienced first and the form joined to it; it seems, therefore, that we try to find the form. In fact, however, the form has to be subordinated to the content; although we have to find it, the form has to serve the content. Our endeavours must be directed towards grasping the content.
Thus we need to separate the two realities completely. We have to direct our thought in opposite directions, suppressing the content in one case and subordinating the form in the other, and this changes the meaning of the concepts themselves. Only if we follow two entirely different ways of thinking can we hope to avoid confusing what must be clearly distinguished. The more so as we are apt to misunderstand the two ways of apprehension, owing to the strange contradiction between the appearance of our activities and their real nature—a special difficulty which we shall discuss later. (See this chapter, section 3)
There are many other concepts and principles which have to be applied differently to each of the two realities and which thus confirm the need for their complete separation.
We have mentioned that external reality is apprehended most reliably when our observations can be exactly repeated, while such exact repetitions threaten to cut us off from internal reality, which is all the better grasped the more experiences, even recurring ones, are transformed into new ones. But we have mentioned, too, that this does not mean that the unrepeatable is not present in external reality nor that repetition is unimportant in internal reality. (See this chapter, section 1, paragraph 5) On the contrary, both are so important for either reality that the process of apprehension may again seem to us to be the opposite of what it really is. We have to apply these principles once more in completely different ways.
External reality appears to us as static and fixed, but to apprehend it as such is a rather complicated process. We first meet single objects which are at rest and unrepeatable; as there can never be two objects in the same space, exact repetition seems impossible. But we are unable to understand these unique objects, for only the knowledge of the content could disclose their real nature to us. As we do not know it, we have to transform the objects into events which can be repeated, for these repetitions alone allow us to set up general laws upon which our knowledge of this static reality can be founded. Matter has to be explained by motion, because motion alone can be explained by general laws. We must get rid of whatever is unrepeatable; repetitions which confirm the same laws have to replace the knowledge of the unrepeatable content. Although we start from unique objects which are at rest, we attain to knowledge of their static nature only by transforming them into events which allow of constant and exact repetitions.
The reliability of the natural sciences, for instance, depends precisely on whether we are able to observe, or bring about, repetitions of the same events. Physics is the most reliable of all sciences, because, in its realm, there is almost always the possibility of numberless repetitions, but even physics occasionally loses in exactness, either if unique historical events such as the formation of new stars are to be considered, or in the spheres disclosed by its most recent developments, where inexplicable differences in behaviour of the same kind of particles make exact repetition uncertain. The less we are able to neglect the unrepeatable historical process and the differences of individual behaviour, the smaller the sphere of our reliable knowledge. Our biological knowledge in general is less certain, and it becomes particularly uncertain when dealing with the more developed organisms. In history we are faced with different interpretations without being able to decide which is the right one. In psychology, because we must pay attention to the many peculiarities of different men, several methods of explanation exist side by side, and we can neither reconcile them nor provide definite proofs for any of them.
Internal reality, on the other hand, is grasped by constant new experiences which exclude repetitions, but this process, too, is rather complicated, for repetitions play a most important part in it. One day of our lives may be very much like any other, and as our faculties and their functions remain fundamentally the same, even constant changes also involve repetitions, so that it might seem that this reality is characterized by repetitions. They also seem to be essential, for our senses with which we grasp external reality work the better the more often we have to perform a similar action. But the main source of our inner knowledge is feeling, because, though the content is accessible in internal reality, we are unable to find a definite form for it. We have seen that it remains linked with our activities, and as it becomes real to us only when we make it real, we cannot rely on results formulated as thoughts, but are dependent on our feelings to experience it. Owing to the nature of feeling, however, we do not grasp internal reality in the sphere of the repetitions which we meet first; we learn to understand it by finding an unrepeatable form for each single stage of these repetitions.
No feeling is ever entirely like another; we can neither preserve feelings, nor experience exactly the same feeling twice. Even if the same situation recurs, different feelings are bound to arise, for we ourselves have changed in the meantime. Observations of these repetitions would enable us to give a general description of feeling, but this only leads back into the sphere of psychology and external reality; for, as our special personal reactions cannot be repeated, general statements force us to make the feelings impersonal, and this means returning to external reality. Mere repetitions, moreover, are bound to blunt our feelings; only by its unique quality can each single feeling be fully felt and thus become a new experience which makes internal reality real. The good, for instance, always remains essentially the same, but it becomes real to us only by new and unrepeatable experiences; if a good deed is repeated over and over again it is performed more and more mechanically, so that the good gradually becomes a purely formal law without any content, very similar to the natural laws. We must use such repetitions, therefore, to develop new and unique forms. In external reality, repetitions are substituted for the unrepeatable and represent it; in internal reality, they must be used too, but at the same time overcome for the sake of the unrepeatable.
This difference between the two realities implies another difference, and again the same concepts—those of accident and of necessity—acquire different meanings and have to be used in different ways.
External reality seems, at first sight, to be characterized by the accidental. We do not know why the world is as it is, nor why single objects are as they are and where they are. We shall never discover, for instance, why the earth, this tiny speck among multitudes of enormous stars, has become the place where we live. But we do not understand this reality so long as we continue to see it as accidental; we understand it only when we are able to see it as subject to necessity. We must be able to be sure, for example, that our desk will remain standing on the floor and not suddenly jump into the air, and as our understanding grows we formulate more and more general laws which serve to describe a necessary relationship between the different causes and their effects. External reality, so far as it is understood, is the sphere of exact repetitions, because it is the sphere of necessity. Single accidents only force us to look for further general laws, extending the sphere of necessity; we must presuppose that we shall find the necessity underlying them. In so far as we cannot hope to discard accidents, we have to give up the hope of understanding external reality. (This seems to be the last position in physics. The more it leaves causality and necessity behind, the less able is it to establish reliable knowledge.)
In internal reality, we experience necessity, for only there do we really know what compulsion means and what it means to be forced to do something. This is very important, for, as we experience the content with immediate certainty, such an experience always establishes some kind of compulsion, and this fact helps us considerably to recognize the content. But necessity does not help us to understand internal reality; as we have always to experience it anew, we must pay attention to the unique and thus to the accidental elements of the single event. We have to discover, not any abstract general laws, but the personal character of our experience and the concrete peculiarities which determine our reactions. We have mentioned previously that, when we fall, we are not interested in the general laws of gravity; we are not helped by concentrating upon the necessity which we might discover even in such an event; we must concentrate on the accidental elements which characterize this special event. (See Chapter 2, section 4, paragraphs 6-7) It is the accidental which enables us to find a special form for each single experience; contingency is the means by which to grasp internal reality.
In external reality, accidents are the starting point for discovering necessity; in internal reality, we have to break through the chain of necessity and to discover where the single case is not governed by the general necessity which we acknowledge in external reality. We have even to restrict the feeling of compulsion, evoked by the content, to the single event which creates it, so as to be able to grasp the unique character of this event through its accidental elements. (Christians explain all events by the personal will of God, that is by a necessity which cannot be fully understood, but only becomes obvious in single events—thus paying regard to the nature of internal reality.)
This difference leads to another. In both realities, we are confronted with past, present and future, and have to grasp the present. But in external reality, we grasp it with the help of the past, and in internal reality with the help of the future. Once more we have to look in different directions.
We can apprehend a definite form only so far as it is finished and complete in itself; all formal knowledge, therefore, is based on events which have come to an end. Our knowledge of this reality is reliable only in so far as we can apply causality; we have to derive effects from causes which we must isolate in the past, and thus we explain the present by the past and include the past in it. We have to subordinate ourselves to external reality to apprehend it, and this we can only do when it already exists, that is when it has come into being in the past. We are able to predict because we know from the past what we are going to predict. Our biological knowledge is less certain because new forms arise which did not exist in the past and which, therefore, have to be explained by certain ends, that is by future causes; future results, instead of past events, become the cause of present events. This is so because we can no longer ignore the content completely, for the content can only be grasped with the help of the future.
To make internal reality real, we have to experience it in the present. In external reality we have to grasp the present too, but there it is only one instance of fundamentally static events or things which we apprehend as ever recurring. Internal reality, however, becomes real to us only so far as it is a new experience; we can never, therefore, consider the past as something finished; we must always have the possibility of giving a new meaning to the whole of our experience by a renewal of it in the present. But, at the same time, we cannot simply concentrate on the present. But, at the same time, we cannot simply concentrate on the present, for it is most difficult to experience the present at all; we cannot prevent it from slipping incessantly back into the past; if we were to try to bring external reality into relationship with us in the present only, we should always be late, for, while we are making the attempt, the present has itself become the past. We must, therefore, establish such a relationship in advance, and make sure that the meaning of our experience, which will disclose internal reality, is recognized as soon as it becomes an experience of the present. Thus we must include the future.
It is for this reason that aims are so important for our apprehension of internal reality, for they alone enable us to judge the meeting with external reality when it occurs. Aims establish between ourselves and external reality a connection which depends on the future, for only when we reach, or fail to reach, our aim can we really understand the meaning of this connection, and for this reason this meaning can also become immediately clear to us, at the very moment when the future for which we strove becomes the present. To achieve exact results in the sciences we must try to eliminate all ends and aims; but, just because they depend on the future, both of them are the most important means of preparing our future experience in such a manner that, when it becomes the present, it can disclose internal reality to us. We have said that, to experience internal reality, we have to impose upon external reality some relationship to ourselves, and this we can only do by forcing it to serve future ends, or by imposing upon it our future aims.
It is true that the experience of internal reality can also come about suddenly and surprisingly; we frequently realize that something is good or beautiful without any previous intention of doing so, and without having had any special aim which might lead up to this experience. The absence of any ends even seems to be the condition of beauty. This, however, is due to another strange contradiction which we shall have to discuss later. Although we get to know internal reality only in so far as we make it real, we must, nevertheless, anticipate it to be able to understand it at all. Our experience of something good may seem completely new and unexpected to us, and it has to be new to be fully felt, but we shall be able to recognize it only if we already possess some knowledge of the good. (This does not only mean that we need the concept 'good' to call something good. This concept, as part of our common language, can be used without any corresponding experience, and the good can also be experienced if we call it by another name. But the real meaning of goodness cannot be defined at all; it has a content which has to be experienced to be known, and it is this content which to a certain extent we must already know if we want to recognize it even in our very first experience of something good. Any experience of a value is a recognition of something we knew before, and the contradiction consists in the fact that we can recognize something which we meet for the first time, and which we can only get to know by meeting it. No explanation of internal reality can be convincing unless it accounts for this possibility of anticipation.) This need to anticipate, however, which alone explains such sudden experiences, does not deny the importance of aims, for when we recognize a positive value it becomes at the same time our aim. We experience such a value when it becomes valuable to us, and this means that it awakens in us the desire to strive for its realization; even if we try to deny this urge, we know that we ought to strive for it. The anticipation of a value, therefore, has a similar effect to the setting up of an aim. And while it is true that we can make values real only if we do not use them as means to other ends—we must not strive for the good for the sake of external reward, nor for the true or beautiful for the sake of usefulness or other advantages—this once more means, not that we have to renounce aims, but only that these values themselves must be accepted as aims without any reservations.
These examples all show how important it is to separate external and internal reality form each other completely. They are only a few instances, chosen rather arbitrarily to characterize the two realities; when we come to investigate the laws of thinking underlying their apprehension, we shall meet many more such concepts and principles. But there is another concept, that of the negative, which, though somewhat different in certain respects, is so important that it should probably be mentioned here.
In external reality, as we subordinate ourselves to whatever exists, complete negation is entirely meaningless. We know this reality only so far as we know something; nothingness remains an abstraction which does not correspond to any part of external reality. It would be embodied externally in complete emptiness, but emptiness can only be conceived in the framework of something which exists. In spite of the enormous enlargement of our universe, brought about by modern astronomy, physicists are extremely reluctant to admit the existence of empty spaces, for these indicate, above all, gaps in our knowledge; the limitation of our universe therefore leads immediately to the assumption that it is one among many. Negation, en external reality, has a purely logical function; it can help us to show what is incorrect or to limit what exists, but it has a meaning only when it refers to something positive. Any special emphasis on the negative involves the danger of losing sight of external reality, for it leads us away from it into the sphere of empty abstractions.
In internal reality, on the contrary, the negative has a meaning. It is one of the means by which we make this reality real, for this is done by any of our activities, including that of negation. We distinguish positive from negative values, and the negative values are neither meaningless nor unimportant; they correspond to certain feelings and represent internal reality in the same way as the positive values. Good and evil, friendship and enmity, love and hatred—any one of them has a content which it can disclose to us. The danger in considering internal reality is exactly the opposite of that in external reality; a special emphasis upon the negative values and feelings can make them so strong that they overwhelm us and cut us off from anything positive. But even then they are by no means abstract or empty, but rather so real that they may become for us the whole of internal reality. Even the idea of emptiness awakens such a strong feeling that it has become a very important symbol for the mystics.
Both dangers are increased if we mix up the two realities. We must not endow the negative in external reality with the strong feelings it can evoke in internal reality, for, as nothingness here really means nothing, this mistake is bound to destroy external reality altogether. This can be seen in many a metaphysical system. (Schopenhauer, for instance, who in this respect follows Buddhism, considers any activity of the Will (which for him represents external reality) as bad, and thus he must wish to overcome this world completely. As in Buddhism, we must strive, according to him, for nothingness, so that this world ceases to exist. In Christianity, the more one insists on the Devil, the more the fundamental doctrine of Incarnation is robbed of its meaning.) Nor must the negative be considered as meaningless in internal reality. It must be checked by positive values and feelings, but never ignored; it is so important an element in this reality that, by ignoring it, we are in great danger of succumbing to a superficial optimism which makes the experience of internal reality extremely difficult. (This is the particular danger of both Humanism and of conventional piety or goodness.) If we want to apprehend the two realities correctly, we must separate them as clearly as possible.