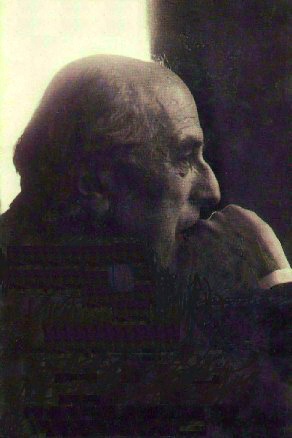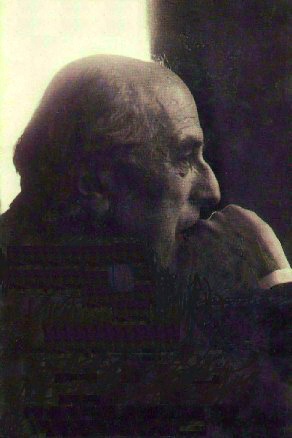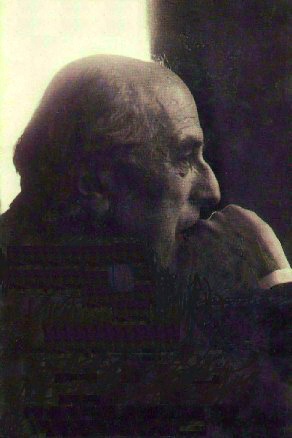 subsection (b)

Necessity and freedom in internal reality
The fact that even external necessity is closely connected with internal reality makes it all the more difficult to exclude the external forms of necessity and freedom from this reality. We have seen moreover, that the principles, which are of great inner importance, borrow their forms form external events, (See Chapter 7, Section 3, paragraphs 9-11.) and so we must not even exclude the external forms of necessity and freedom. As these concepts refer to our actions, and as our actions interfere with external reality, we obviously have to pay greater attention to it than in the case of space and time which underlie our apprehension. We have to consider, therefore, both the meaning of their external appearance for internal reality and their purely internal forms. It is their double role which helps us to clear up many of the apparent contradictions which are contained in the conception of freedom.
The fundamental concept of internal reality is freedom. Just as no practical action would be possible unless the same cause necessarily produced the same effect, no value would be possible without freedom. The moral values, because they refer to actions, show this most clearly, for they are based on our ability to choose the right or wrong action; but, also, the search for truth and the appreciation of beauty would not make sense without our ability to act in freedom. If none but mechanical effects could be produced within us, the concept 'truth' would lose its meaning, for even the mechanistic theory would then be nothing but the necessary consequence of physiological causes, (See H. H. Farmer, God and Men, p. 40.) and these effects would give rise to pleasant or unpleasant emotions, but nothing could be called beautiful. The idea that inner experiences are of any importance would have to be discarded altogether.
Freedom, however, appears to us in two forms. On the one hand, it means freedom of choice, and this means the making real of internal reality in the framework of external reality. It is true that we cannot discover this freedom with the help of external terms; we have just said that the external approach can always lead only to the discovery of necessity. Nevertheless, we could not possibly understand the position of man without presupposing his freedom; the most convincing proofs will never convince us that, for instance, we cannot raise our hand whenever we please; if we are unable to, we shall rightly come to the conclusion that something is wrong with us. We can neither prove man's freedom of choice externally nor discard it; we have to start from it if we want to arrive at any understanding at all. Yet this kind of freedom does not exhaust the meaning of this concept, for, on the other hand, it is only when we make the right choice that we really become free. Our choice can either enslave us or set us free; if we choose to follow our ambition or even a misinterpreted ideal, for instance, we become the slaves of this aim; we have to choose the right values in the right context to experience freedom. Thus freedom also means the realm of these values; we become free when we discover and choose the realm of freedom. The choice as such is the external form, but freedom has to be recognized and experienced as an inner content for it to come to life fully.
Both these forms of freedom are interconnected with necessity which therefore also acquires two forms.
External necessity plays a great part in our lives. We could not achieve anything practical if we did not act in accordance with external necessity, and there are vast regions in our minds which we have had to describe as impersonal and where external influences tend to produce mechanical effects. To counteract these compulsions, freedom has to be translated into compulsory laws too, such as moral laws or laws of honour, or into a convention of decent behaviour or the duties of a citizen. We have to confront external necessity by a necessity based on the presupposition of freedom, for we could not grasp the realm of freedom without expressing it in terms of necessity. If we consider freedom as mere arbitrariness or license, we reman uncertain about what it means, and are never able to discover whether what appears to us as freedom is due to conforming to external necessity, of which we are unaware, or to our choice of the right path. We cannot clearly differentiate without applying the laws of thinking; we only know what freedom really implies when it is expressed by a binding necessity. So long as it is a question of choosing, therefore, we must have laws to tell us what is right and what wrong.
But this, once more, is a merely formal expression of necessity which cannot do justice to freedom as such. Freedom also needs another necessity; we should be so bound by freedom that we cannot do otherwise but act upon it; it has to be experienced as an inner necessity. 'By their fruits ye shall know them'—the effects of freedom should come forth necessarily and yet without any external compulsion, for even moral laws can falsify it; it should make itself felt at any moment directly. The full realization of freedom needs no laws; it produces, at any moment, an immediate inner necessity of its own.
This can be seen in several ways. External laws are based on the past, internal laws on the future; they do not explain what exists, but what we should do, thus leaving room for freedom. Yet we have shown that, though this including of the future is most important for our understanding of the present when we reach the goal, the present as such may have quite a different meaning when we actually experience it, and that we are in danger of missing this meaning if we still remain bound by our preconceptions. (See Chapter 3, Section 2, paragraphs 16-20.) We do not grasp freedom so long as we only see the laws which tell us how it should be made real; we must also have a fuller idea of it to be able to judge the result independently from the laws producing it. Moreover, as these laws refer to the future, they are based, not on cause and effect, but on intentions and aims. These cannot be dispensed with; we are bound to have intentions and this implies aims. We believe in a cause, however, only if we discover its effect, and we are inclined to believe the same of intentions. But this is a mistake, for intentions may not have any external effect whatever and still exist and even be genuine, and they may or may not produce unnoticeable, but important, internal effects. We simply cannot judge them in terms of external laws. The fruits by which we should know people may not spring from any intentions at all, but be the necessary consequence of a full realization of inner freedom. Necessity, therefore, though it has to be based on the relationship between intentions and aims and expressed by laws, must also transcend them.
The moral laws themselves confirm this conclusion. Any moral demand can perhaps best be described as an 'inescapable claim'. (I am following here H. H. Farmer. Cf., for example, The Servant of the Word, pp. 41-43; The World and God, pp. 70-72.) Though necessary in its own context, it pays attention to our freedom by establishing, not a compulsion by a definite order, but a claim which leaves us free to accept or to reject it. But it has to be inescapable, and it becomes so when we recognize its justification, so that we are unable to reject it without knowing, at the same time, that we ought to accept it. To be understood, it has to be expressed by moral laws referring to external actions or relationships—'Thou shalt love thy neighbour as thyself'. But it can become inescapable only by the knowledge of that inner necessity within us which is freedom.
This need for purely internal forms of necessity and freedom, however, never allows us to dismiss their external forms altogether, because the tension between these two forms is also essential. So long as we consider the external forms of necessity and freedom alone, their relationship remains a complete mystery. As we recognize necessity and have to assume freedom, we can never succeed in drawing definite boundaries between their spheres. We could say, for instance, that necessity determines the external course of events and that freedom lies in their interpretation, for many events, though they cannot be altered, can be seen by us either as blessing or as disaster, and we may be able to transform even disaster into a fruitful stimulus. This is probably the nearest we can get to such a limitation and there is undoubtedly much truth in it, but it is insufficient. The exercise of freedom in the interpretation of events will gradually transform us; we then enter into the course of events as a different cause; and thus we shall be able to influence them in accordance with freedom. On the other hand, to insist on the possibility of our positive interpretation of events in all circumstances rather overtaxes our strength. We can only test the relationship between necessity and freedom by our actions, and we have to test them again and again to find out in each particular case how we can assert our freedom. This, however, is not to be regretted as something inevitable to which we must resign ourselves. On the contrary, it is most important that the mystery should be preserved, for it is the constant attempt to find out by our actions where freedom can be exercised and where not that transforms necessity into an inner compulsion which can be experienced and which therefore makes it internally real. It is only when we experience necessity in this way that we can understand its opposite, freedom. If we could act as we liked, we could rely on our whims and intuitions and accept, if any, the standards we liked; the experience of compulsion and the disappointments due to it are necessary to make us transcend arbitrariness and to awaken our desire to find true freedom.
Any attempt to behave in accordance with moral laws shows the importance of this tension. If, for instance, we try to help our neighbour, we may succeed or fail, and we may fail either because we do not achieve what we intended or because our success which we considered as a help turns out to have no effect or the opposite one. The more we try to help, the more we see how little effective help depends upon us; our success is dependent on external circumstances and its effect on the character and circumstances of the other person, and we cannot count upon understanding his personal situation fully. This does not in the least affect our duty to help, but we have to strive for both, for helping and for taking our powerlessness into account. This will gradually make us see that it is most important to base our help on the right values and convictions, for our actions, event if they fail, can still help by embodying and expressing an attitude which helps. Our neighbour may not be helped if we get him the position he desires, for this may strengthen his wrong ambitions, but he may be helped, whether we succeed or not, if he experiences love. This we could not achieve if we insisted on external success alone, for this would, at the same time, transmit wrong and damaging convictions, nor if, recognizing our limitation, we took them all too easily for granted or gave up helping altogether, for this would inevitably harden us against our neighbour, nor if we restricted our help to purely spiritual help, for no intention can be believed unless it is seen to drive us towards action. Yet no theory can tell us how long we have to insist on external action and when we may give in; we simply have to try, and even if we try hard, we may still fail by giving in just a little too soon or too late. But if we experience each such failure fully and painfully, we feel and recognize the compulsion of necessity together with the urgent claims of freedom; by each such step, therefore, the true realm of freedom will become more clearly visible; and thus, in the end, we shall have helped by our example.
As the realm of freedom has to be made real in internal reality, the personal example is the final embodiment of help. We shall see later that it is also the clearest embodiment of the 'inescapable claim', for it is both a claim only and yet inescapable if it makes the right appeal. Force and violence, compared with it, are nothing but weakness, for if we are led to use them to impose moral rules we betray our inability to make the right appeal. ('Loving humility is marvellously strong, the strongest of all things, and there is nothing else like it.' Dostoevsky, The Brothers Karamazov, vol. 1, p. 302 [Everyman Ed.].) It is here that we come to the roots of our responsibility. We should be an example, and it is within the powers of almost any one of us to become one, for the right striving, even if unsuccessful, can be sufficient to establish it. But who has not spoilt it by a wrong action or an action undone, by indifference or concern for himself, all of which he could have avoided? 'Understand that you too are guilty, for you might have been a light to the evildoers . . . and you were not a light to them.' (The Brothers Karamazov, p. 334.) This responsibility we can no longer decline. But we also need for its full realization to be aware of the mystery of the relationship between necessity and freedom, for only because we never know how far the consequnces of our actions reach can we never claim that this responsibility is limited and that we need not always pay attention to it. We have become accustomed, mainly under the influence of the natural sciences, to consider the relationship between cause and effect as something which can be easily recognized, but this does not apply to the human sphere; here it is bound to transcend our knowledge and we can never fully recognize what causes an effect. A word or action which we hardly notice may exercise a strong influence upon the development of a child; a forgotten book may suddenly influence the course of historical events; we may help or hurt where we least expect it. We have to accept unlimited responsibility because, even if we seem to decline it for very good reasons, we may still overlook some possible effects of our actions, and we may want to overlook them. (For a fuller treatment of this problem see my book, The Misinterpretation of Man, pp. 254 ff.)
That we must not destroy the tension between the two forms of both necessity and freedom also becomes clear when we look at the personal example from another point of view. Personality develops with the help of actions, for we cannot understand the principles of action embodied in the moral laws without trying to act according to them. We are hardly able to dispense with the law without obeying it first. But the accomplished example, too, though it no longer needs the law, cannot become obvious and believable without the attempt to translate it into action; even the most abstract striving for a mystical union with God, for instance, is not convincing unless it is accompanied by the renunciation of worldly fame, possessions and power. How can we distinguish between these different kinds of action? (How important this problem is can be seen in the age-old theological controversy about the true relationship between grace or faith and works. We shall return to it; see Chapter 12, paragraphs 8-12.)
It is true that there seem to be exceptions. There are great personalities, such as saints or geniuses, who have been given that for which we have to strive, and who seem to embody freedom perfectly, either by their nature or in consequence of one great experience or sudden illumination. No law or action has made them what they are, and freedom moulds and permeates their being so completely that they radiate it directly, again without the help of any action or any of the external forms of necessity and freedom. But these apparent exceptions only further elucidate what we have said.
On the one hand, we must not forget that actions due to laws, though embodying our freedom of choice, do not give expression to the realm of freedom. The true success of our free choice is to reach this realm, but no accomplishment here can ever be due to our efforts alone; it opens the gates to the realm of freedom and the effects of our endeavours thus infinitely transcend the cause. To consider it as merely our own merit would exclude everything besides the connection between cause and effect and thus destroy freedom. This is more than a purely logical conclusion; so long as we look for success, we think that everything depends on our intentions and overlook the independent existence of internal reality, and this will most probably find expression in our remaining enslaved by vanity or selfishness or ambition. We have to strive hard, and yet any result achieved must not be regarded as directly due to our striving; we can only understand freedom by opposing it to necessity. The mere thought that we can bring it about ourselves destroys it by excluding the very realm of freedom on which it is based. We have to strive for external aims and yet hope that the innermost core of internal reality will be touched and reveal the futility of all our striving. Here again we can see, from the human side, the meaning of the Christian concept of grace. As this means, however, that the results which matter have to be given to us, the exceptional personality only shows more clearly what we all have to experience.
On the other hand, no great personality concerned with the right values can be imagined without suffering, and this suffering, to establish the right kind of example, has to be of the right kind—that is, it must not be selfish, but due to the full experience of the suffering of others. Can such suffering arise without the desire to help others and see them saved? Its highest realization is certainly based on love, and there is no love of one's neighbour or of God which would not force man to include external reality again, and then the tension between the external and internal forms of necessity and freedom reappears. Love for one's neighbour requires concern for him and help; love of God, if divorced from the Christian conception, can perhaps also be divorced from the love of one's neighbour, but even then, as all religions show, some other external discipline has to be introduced. Even those personalities, therefore, who simply radiate freedom and are examples by their very being show once more what is generally valid—that their being is based on the urge to be active. The internal forms of necessity and freedom also imply action.
The distinction between the two kinds of action may still be difficult to make, because they can be—and frequently are—very similar or even, seen from outside, identical. We can strive to help somebody, or we can help him because our nature forces us to do so, but the resulting action may be exactly the same. Yet we shall be greatly helped in making this distinction if we realize that both necessity and freedom have external and internal forms within internal reality, and if we always confront them anew. (Particularly because of the interconnection between action and suffering. See Chapter 12, paragraph 13 ff.)
It remains difficult, however, to attain a clear knowledge of inner freedom as such. It is an inner necessity from which nothing but the right fruits can emanate, so that they come forth necessarily and yet freely. But what is this realm of freedom from which they thus come forth? We have just said that love is its fullest embodiment, for love sets us free by finding us; we never feel more completely ourselves and therefore free than when love makes us surrender completely. Then we solve the mystery of the relationship between necessity and freedom by transforming it into a clear experience. But this, though probably self-evident, can no longer be understood in terms of necessity and freedom; their opposition can help us to discover the right forms of love, but love must be there before these distinctions can be of any use. Necessity and freedom can no longer help us, because they refer to events and actions while the realm of freedom, from which love springs, must be something existing and static. Once more, therefore, though they are of the greatest importance themselves, these interconnected opposites lead on to further such opposites; the more so as, in this case, we cannot separate external and internal reality as completely as they should be separated.
This is confirmed by the temptations to which necessity and freedom can make us succumb. The temptation of necessity is fatalism, the complete giving in to necessity and the renunciation of any attempt to break through it by actions of our own. Thus, however, necessity also destroys man, for nobody can live fully without at least trying to exercise his powers. It is true that fatalism is only a distortion of the trust and confidence which we should possess, but it is a fundamental distortion, for we cannot have this trust and confidence without faith, and faith cannot be directed towards events alone, but must be directed towards their source. This can also be seen if such a faith in the events alone takes the opposite, optimistic form. We make necessity the basis of a belief in progress, but this only represents the same temptation in a different disguise. If we believe that everything which happens creates something good necessarily and automatically, we also rob man's freedom of its meaning and destroy it, for if the events themselves are bound to guarantee progress, we cannot feel justified in interfering with them for the sake of something we believe to be good. Any moral exertion on our part would only hinder the automatic working of progress. just as in the case of fatalism, we have to submit passively to necessity. (For a fuller treatment of the relationship between the belief in progress and morality see my book, The Misinterpretation of Man, pp. 147 ff.)
The temptation of freedom is licence and arbitrariness which, as we have seen before, are a dangerous distortion of freedom. They must, in the end, lead to pessimism, for if we believe that we can always do whatever we like, we are bound to be disappointed and finally to doubt the existence of any intelligible order. This, however, either leads back to necessity, for this kind of freedom becomes an unbearable burden which must be shaken off as completely as possible; or else man is again faced with destruction, for nobody can believe in the complete senselessness of existence without destroying internal reality and thus himself.
The temptations show, too, that necessity and freedom represent very important and real facts in our lives, and this distinguishes them again from the constructive concepts. At first, owing to the rather ambiguous nature of necessity and freedom, it may seem difficult to distinguish them from the constructive concepts; intentions and aims or means and ends seem just as real to us as moral or similar laws and the freedom to choose. This similarity disappears, however, when we are aware of inner necessity and the realm of freedom. If we know an inner necessity, this inescapable urge supersedes all intentions, ends and aims, which all depend on our will; if we know, not only the possibility of choice, but the realm of freedom, it becomes identical with internal reality itself and thus transcends all its single elements. By embracing the whole of internal reality, however, it points once more beyond this opposition and shows the need for opposites which refer to the basis of all such events.