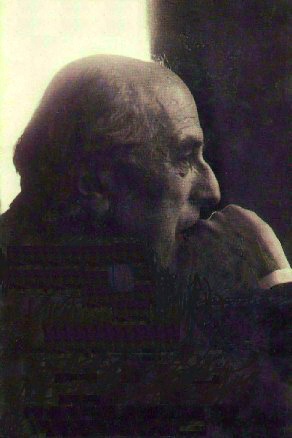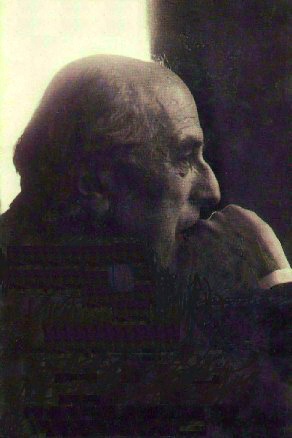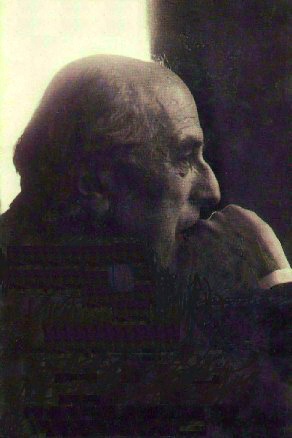 Section 2

OPPOSITES INHERENT IN THOUGHT
Our longing for a unitary coherence of all our thoughts is prevented from reaching fulfillment, however, not only by the striking contradictions which we have considered, but also by some of the basic characteristics of our way of thinking , for we are forced to think with the help of opposites. This fact—the main subject of our investigation—will occupy us throughout the book; we shall return to most of the examples mentioned in this section and explain, too, our special use of the concept 'opposite'. (See Chapter 4, section 2) But even such a preliminary glimpse of this subject as does not need any special preparation, shows how many opposites in the ordinary meaning of this word are necessary to enable us to think clearly.
Let us begin with sense-impressions which are the natural starting point of our apprehension of reality and thus of thinking. A dazzling light will produce an overwhelming impression of brightness which neither contains nor needs any opposites, but we shall be unable to distinguish one object form another, or indeed to discern anything. If we are to see something clearly, the dazzling light must be pushed back with the help of darkness; we distinguish objects (Languages themselves seem to encourage us in our investigation. The words 'object' and 'subject' are derived from the Latin word for 'to throw', which presupposes an opposition. The German word 'Gegenstand' is even clearer, it comes from 'to stand against'.) only if contrasts within our field of vision enable us to perceive or to create boundaries. All the concrete objects we see become visible by some kind of opposition between different degrees of bright and dark.
Even if we want to clarify the undefined sensation originally produced by the dazzling light, we have to apply two different kinds of opposites. When light blinds us, the impression of brightness is inter-mixed with the pain of blinding. To conceive brightness itself, we must distinguish it from this pain; we have to oppose light as a pleasurable sensation to the pain which we feel at the same time. But this opposition is not yet complete, for both light and darkness can be associated either with pleasure or with pain. After a busy and harassing day we welcome the stillness and darkness of night as a great relief; after a sleepless night the first signs of daylight appear to us as a deliverance. Normal daylight, moreover, may produce neither pleasure nor pain. A clear conception of brightness will appear only after we have taken into account many such possibilities, and it will appear because 'bright' and 'dark' have emerged as the relevant opposites which enable us to concentrate upon this aspect of reality.
It may seem, however, that the clear apprehension of brightness and darkness, although originating in the contrast between them, eventually becomes independent of it, for we seem to be able to imagine brightness alone or darkness alone without the help of their opposites. Yet this is not correct, for we remain conscious of both. We can isolate brightness only because we have had the experience of darkness; we cannot exclude this experience at any time even if we do not direct our attention to it; it always remains present in our mind. Darkness, on the other hand, cannot be seen at all; it seems visible and thus becomes imaginable only because the eye automatically opposes to it the usual experience of light. (For the biological basis of this process see J.S. Haldane, The Philosophical Basis of Biology, p. 91)
The necessity of applying opposites is hidden in this case, because light and darkness are so familiar to us, and because sight immediately provides us with the vision of something else which leads to further consideration. We cannot even realize that if we were uninterruptedly surrounded by the same degree of brightness we should not notice light at all. Yet this is exactly what would happen, if darkness were not such an inescapable experience, and this sense not so highly developed. This becomes clear when we think of the senses which are less highly developed. If we enter a room filled with a weak smell, we notice it at first, because it forms a contrast to the air outside, but if we stay in the room we cease to notice it. We usually become conscious of a smell or a taste only when it is replaced by a different smell or taste; we do not smell and taste the air which normally surrounds us, because there is no opposite to create a sensation and make us conscious of the normal smell and taste of air.
It is only when we leave the sphere of unclear sensations in this way that we can proceed to the creation of concepts which our thinking can use, for the creation of concepts is entirely dependent on such opposites. It is generally recognized that we need opposites in order to define concepts, but their function is far more fundamental. We cannot separate the two at all, for we can give meaning to the concepts only by opposing these opposites to one another; their use is implied in the creation of the concept. (How closely connected the opposites are is shown most clearly in the oldest languages. The opposites 'strong-weak', 'light-dark', 'large-small' are expressed in them by the same root-words. In old Egyptian, e.g. 'Ken' means strong and weak. In the spoken language, the two meanings were distinguished by the intonation, in writing by putting behind it either a standing or a sitting man. Later, 'ken' (strong) and 'kan' (weak) were derived from it. In Latin some such ambivalent words exist too, e.g. 'altus' meaning high and deep, 'sacer' meaning holy and sacrilegious. There are also derivations from the same root with opposite meanings, e.g. clamare (shout) and clam (soft); siccus (dry) and succus (juice). See K. Abel, Der Gegensinn der Urworte, pp. 6, 13 ff., 23, 31-2, 41 ff.) We are unable to think of bright without thinking of dark at the same time, and this applies to all qualities whatsoever; we cannot think, for instance, of heavy without thinking of light, nor of warm without cold. We construct scales of degrees which seem to exclude the opposites; there are only degrees of hardness and not of softness. But these degrees, too, have been created with the help of opposites. We have to recognize that straw is hard when compared with cotton wool, but soft when compared with wood, before we can fit them into a single scale, and we have to return to these opposites if we want to understand the abstract degree of such a scale. ('We speak of getting hotter and hotter, and we think of what can be measured by a graduated scale of quantities. If, however, we isolate our sensations from the idea of a fire or a thermometer, the sensations of being frozen, chilly, tolerably warm, comfortably warm, hot, sweltering, burning are of different qualities, which, taken entirely by themselves, we could never have arranged in any scale of quantities.' J. Oman, The Natural and the Supernatural, p. 194)
We are also bound to use opposites when we try to get a clear idea of the object described by these qualities. It is an object within, and distinguished from, the space which surrounds it; we have to see it in opposition to the empty space. To make this distinction we have to recognize its boundaries, which we do by contrasting it with its surroundings. Inside the boundaries we find matter, and matter is nowadays explained by the theory of electrons. Here we must distinguish between positive and negative elements and consider their motion and the distance between their orbits, and for this purpose we have to apply scales of degrees founded upon the opposites of slow and quick, and of large and small. Each single electron, moreover, represents a part of a whole (whether of an object or of the entire material world) and one unit among many; and our concepts are based on both these opposites as well.
Each step forward in our thinking multiplies these opposites. If we consider the weight of an object, for instance, we not only need the opposites 'light' and 'heavy'; we also assume that two objects are in opposition to one another, for weight is the pressure exercised by one object upon another one, and it can only be measured if such and opposition is brought about. The pressure itself must be explained as a motion which has come to a stop, but which will continue as soon as the obstacle is removed; we have to apply the opposites 'rest' and 'motion', therefore, even if we are concerned with a state of rest. At the same time, the pressure is due to the power of attraction exercised by the earth; this is the cause and the weight is the effect—a further opposition. This power itself can be recognized only if there is something upon which it can exert an influence, and such a thing must be opposed to the forces working upon it, for it enables us to discern these forces by offering some kind of resistance. As soon as an object vanishes under the impact of a force, we cease to be able to detect the force.
Furthermore, all these concepts—motion, pressure, cause and effect, force—not only describe objects, but represent events. This leads to the recognition or application of further opposites. External events are based upon motions; we have just said that we think of motion even while thinking of rest, and we can see and measure it only if we are able to compare it with something which is a rest. We neither see nor feel the motion of the earth, for as we move with it, there is is no opposition which would enable us to apprehend it directly. Yet we can recognize and measure it, because we are able, by indirect observation, to put it in opposition to other stars which move differently, especially because the fixed stars can be considered as being at rest when compared with the motion of the planets.
Modern scientific theories do not alter this position in the least. The theory of relativity, for instance, is based upon the speed of light which is considered as something which cannot change and remains absolutely constant—that is, it is used in exactly the same way as the concept 'at rest'. This theory, therefore, does not imply that everything is relative, but presupposes the opposites 'absolute' and 'relative'. Nor does the calculation based on probability, which is increasingly applied in physics, exclude opposites. We have to bring into opposition the cases which really happened and all the possible ones, and we do not abolish causality, for the single events have to be explained with the help of it. The concept of contingency must be interpreted and used as the opposite of that of causality.
Nor can we escape the application of opposites when we leave the realm of inanimate matter and try to understand man. As we ourselves are human beings, we might expect that we have a more direct knowledge in this sphere and thus become independent of any laws force upon us by the nature of our thinking. Instead, however, we have to apply even more opposites here, and these opposites become even more complicated and involved as our knowledge progresses.
The activity of thinking itself is based on contradictory principles, on those of logic and mathematics on the one hand, which have to be applied to our external experience, and on values on the other, which often have to be accepted against all logical considerations, and we must apply both if we want to do justice to our lives. If we want to clarify our thoughts, we have to make clear distinctions between facts and theories, between sense-data and judgments, between knowledge and belief, and that means that we have to create a clear opposition between the thoughts due to our apprehension of external reality, and the thoughts due to the working of our minds or to our inner experiences. To understand thinking we have to separate our impressions from the laws of our thinking; to understand consciousness, we have to introduce the concept of the subconscious; to understand morality, we have to confront inner freedom with external causality or compulsion.
The realms of feeling and willing, too, do not make us free from the application of opposites. We speak quite automatically of pleasure and pain, of joy and sorrow, of love and hate. It seems that love can finally reconcile and transcend all opposites, but it presupposes them; it presupposes at least the confrontation of two separate entities. Our willing is determined by instincts and by intentions; the instinctive or conscious will to power struggles in each of us against our awareness of moral obligations; we experience in some ways the opposition between the impulses of our body and of our mind. Any action due to our willing, moreover, confronts us with the problem of necessity and freedom; we see that our human striving faces both external compulsion and a mysterious supernatural fate or providence. Actions themselves are useful or harmful, good or evil. Man, however, is not only active; he also succumbs to influences and events; nobody could understand his feelings and behaviour if he only paid attention to his activities without considering an opposite state of passivity or suffering.
The sciences dealing with life and with man are not so exact as those dealing with inanimate matter. This is partly due to the very fact that they cannot establish clear opposites. In biology, for instance, the boundaries between inanimate matter and living cells, or those between the animals and man, remain in many respects uncertain. In spite of this, however, we are bound to apply these opposites; no theory can stop us from seeing life in opposition to inanimate matter. Nor can we think of life without thinking of death, and we have to oppose death to mere dissolution; objects dissolve, living organisms die. Each single cell is a complete unit in itself, yet we have to see them, too, as parts of the whole of an organism which we have to oppose, in its turn, to some larger unit. It is true that the belief in a life force, representing life as a whole, has had to be abandoned, but our difficulties here are due to the fact that we are in need of such an opposite, without being able to describe it satisfactorily.
The transformation of our psychological knowledge into a reliable science is faced with similar difficulties. Most psychologists try to avoid them by excluding the possibilities of free choices and thus denying the moral nature of man. Yet no science can prevent us from regarding man as a sensual and a spiritual being, and from opposing his body to his mind or soul or spirit. We have great difficulties as the words themselves indicate, in defining these opposites properly, but, whatever words we choose, we have, if we want to understand man, to take into consideration some such opposition between his animal instincts and his moral impulses, or between external and internal compulsion and free decisions. Nor can we avoid seeing and applying the opposition between the single individual and society or mankind.
The development of philosophy confirms our belief that there is no acceptable unitary explanation. Neither an idealistic nor a materialistic or positivist philosophy can satisfactorily overcome these fundamental opposites; it is no accident that both these constant types of philosophical teaching continue simultaneously throughout the ages.
A perfect work of art, on the other hand, represents a complete unity which we cannot explain, but it remains inexplicable because we recognize, so far as we can analyse its composition, that it unites the most extreme opposites—opposites so contradictory that we are usually unable to reconcile them.
Any perfect work of art is conditioned by the period of its creation and yet valid far beyond it; to remain alive it must be firmly rooted in its contemporary world and yet transcend any temporal bondage. It is, at the same time, national and supranational, tied to both nationality and humanity; it expresses with equal strength the individuality of the artist and common human nature, and it is thus unique and yet general, an expression of general experiences and principles. It is conditioned by intuition which can be neither willed nor taught, and by intellectual intentions and endeavours; its technique is formally accessible to intellectual thinking and teaching and is, at the same time, the direct and inexplicable expression of feeling. It has entirely become part of the external reality, so that it can be grasped with our senses, and is, in spite of that, the frame of purely emotional or spiritual experiences. The artist has to be strong enough to comprehend external reality at once in its externals and its essence; he has to see it as external reality and yet to transform it into an expression of internal reality. It is thus that a unique work confined within narrow limits, a very strange and tiny particle of the universe, becomes in spite of its limits and its peculiarity the most complete symbol of the whole of reality.
The arts presuppose special gifts and talents; religion is based solely upon the fundamental conditions of human existence. But in the sphere of religion we are entirely dependent on the use of opposites. Here we need them, not only to express the results of our striving, but even to become aware of religious experiences. To find access t this spiritual reality, we must increase the power of our feelings with the help of the most extreme opposites; it is only thus that we catch a glimpse of this supernatural world whose part and opposite we are, and that we can understand what religion means. No intellectual interpretation, lacking the support of strong and developed feelings, could show us the meaning of any adequate statement about the nature of religion. For 'religion is the vision of something which stands beyond, behind, and within, the passing flux of immediate things; something which is real, and yet waiting to be realized; something which is a remote possibility, and yet the greatest of present facts; something that gives meaning to all that passes, and yet eludes apprehension, something whose possession is the final good, and yet is beyond all reach; something which is the ultimate ideal, and the hopeless quest'. (A. N. Whitehead, Science and the Modern World (1946), p. 238)
For Christianity, God is the 'wholly other', the 'entirely incomprehensible', inspiring terror and awe, (Cf. R. Otto, The Idea of the Holy) and yet, at the same time, He is the Father whom we can approach with the simple love and trust of children. Any awareness of God is not only the awareness of 'an unconditional demand' which forces us to give up any shelter or security, but also that of the 'final succour' which gives us the certainty of salvation. (H.H. Farmer, The World and God, p. 25) In the centre of Christianity stands the Cross, the most terrible catastrophe in human history, the most torturing defeat of the spirit, which nevertheless is a sign neither of tragedy nor of defeat, but on the contrary of the highest triumph of the spirit and the final expression of divine grace. Man is not severed from God and annihilated, but he is shown, by these extreme opposites, the real path to redemption.
Buddhism in its original form is the only one of the great religions which is not concerned with God, but with the striving for 'Nirvana'. Nirvana means the dissolution of everything that exists in 'the undivided eternal Whole' and is, therefore, freed from any opposition; it is 'extinction', 'a fire which has gone out for lack of fuel'; all its descriptions are attempts to describe nothingness. (P. Deussen, Die nachvedische Philosophie der Inder, 3. Aufl., pp. 111-12) It is not intended to be nothingness, but to represent the highest state of blessedness, yet it reveals itself only as a negation of the world and as an overcoming of human existence, thus leading, in spite of its ecstasies and its highest morality, to the complete destruction of all reality. It is no accident that the pure form of Buddhism has almost disappeared; because reality could not be excluded, Buddhism had to change its doctrines.
Neither external facts nor inner experiences, neither simple objects nor the sphere of our highest spiritual endeavours can be grasped and understood without the help of opposites. Nothing remains if we try to exclude them.